Discover the power of our first Pure Origin
For our first Pure Origin, we explore the exotic island of Ometepe, situated at the center of Lake Nicaragua.
Ometepe's unique environment, with the Gran Vulcano creating uncommonly fertile soils, is the origin of truly pure and unique tobaccos that cannot be recreated anywhere else. We are bringing you these rare, top-shelf tobaccos with sustainable methods to ensure this gift of nature can be continuously enjoyed.
Experience the pure, complex flavor of Nicaragua with JR Pure Origin: Gran Vulcano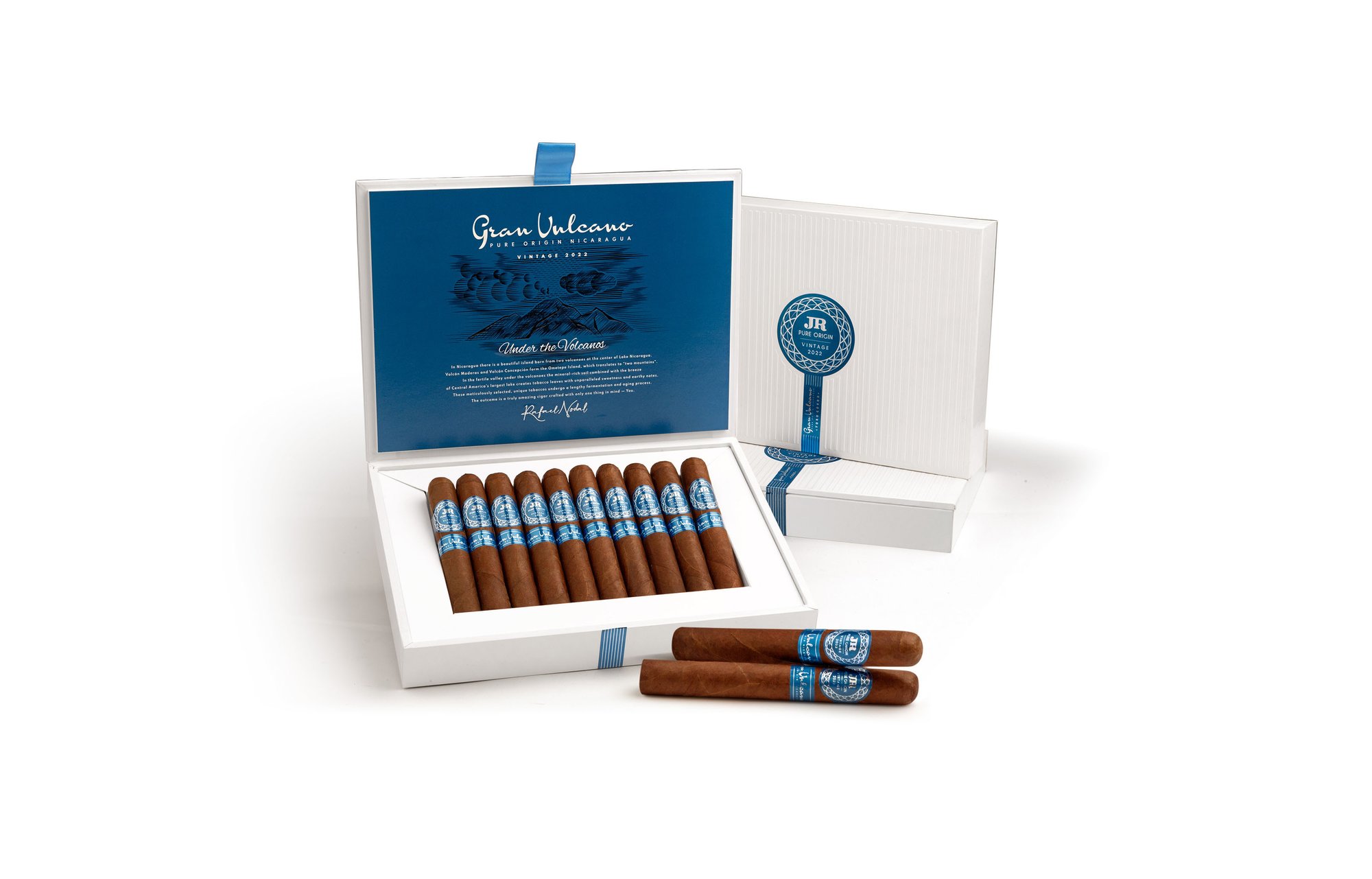 Buy Now
From the Exotic Island of Ometepe
Blended at the legendary Plasencia factory using the finest tobaccos available
Dark, nutrient rich volcanic soil from two active volcanos, give the Gran Vulcano its bold, complex and unique flavors
Available In Three Classic Sizes
Gran Vulcano is available in Limited
Boxes of 10, featuring:
5 x 50 Robusto
6 x 50 Toro
6 x 56 Gran Toro
Shop All Sizes