"DEDICATED TO A HIGHER STANDARD"
Welcome to the brand new Cigar of the Month Club from JR Cigar. We are dedicated to providing more than just amazing cigars, but also an outstanding experience. Each month, our team works with the finest manufacturers to select the highest rated and most popular premium cigars. They will come packaged in our custom heat sealed bag and hand packed in our beautiful, custom made shipper box. We offer a host of other benefits with each membership option. Join today to enhance your cigar experience with the JR Cigar of the Month Club.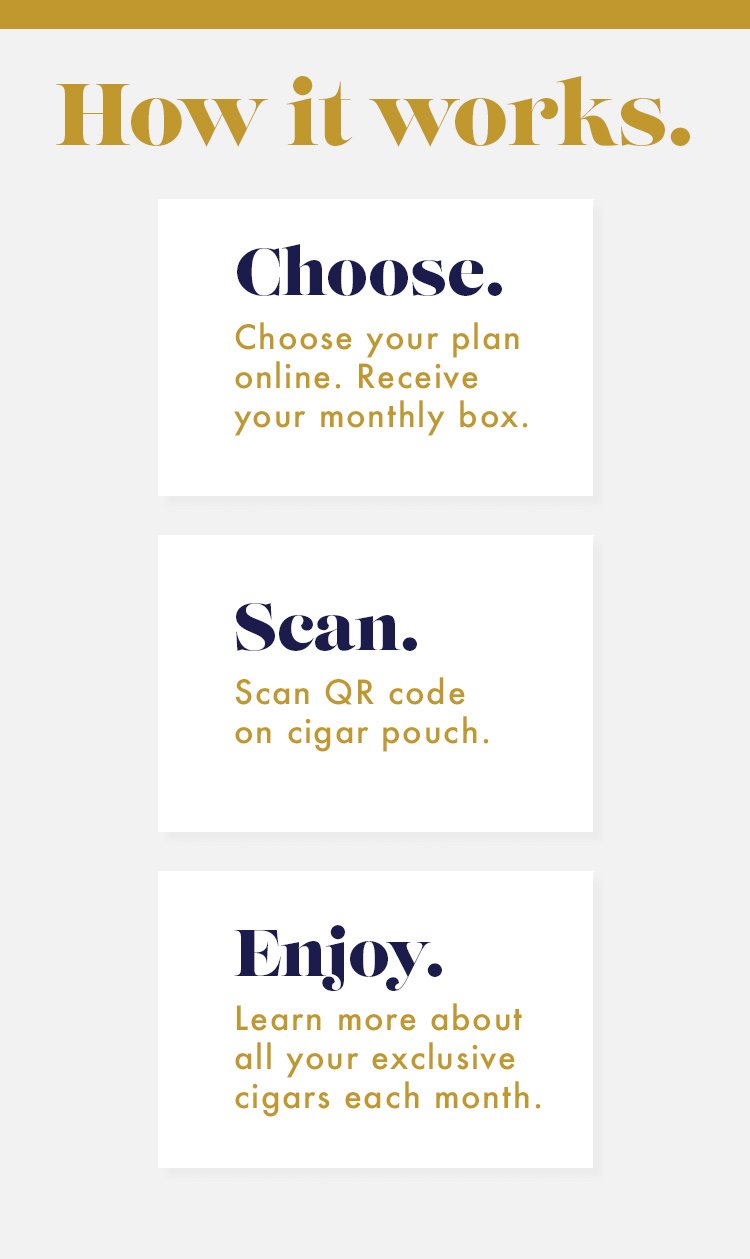 FREE GIFT WORTH $60 FOR NEW SUBSCRIBERS
"For more information about this month's and previous months Cigar of the Month selection, check out our in-depth blog posts at the Blending Room."
PURCHASE OUR PREVIOUS MONTHS PACKS